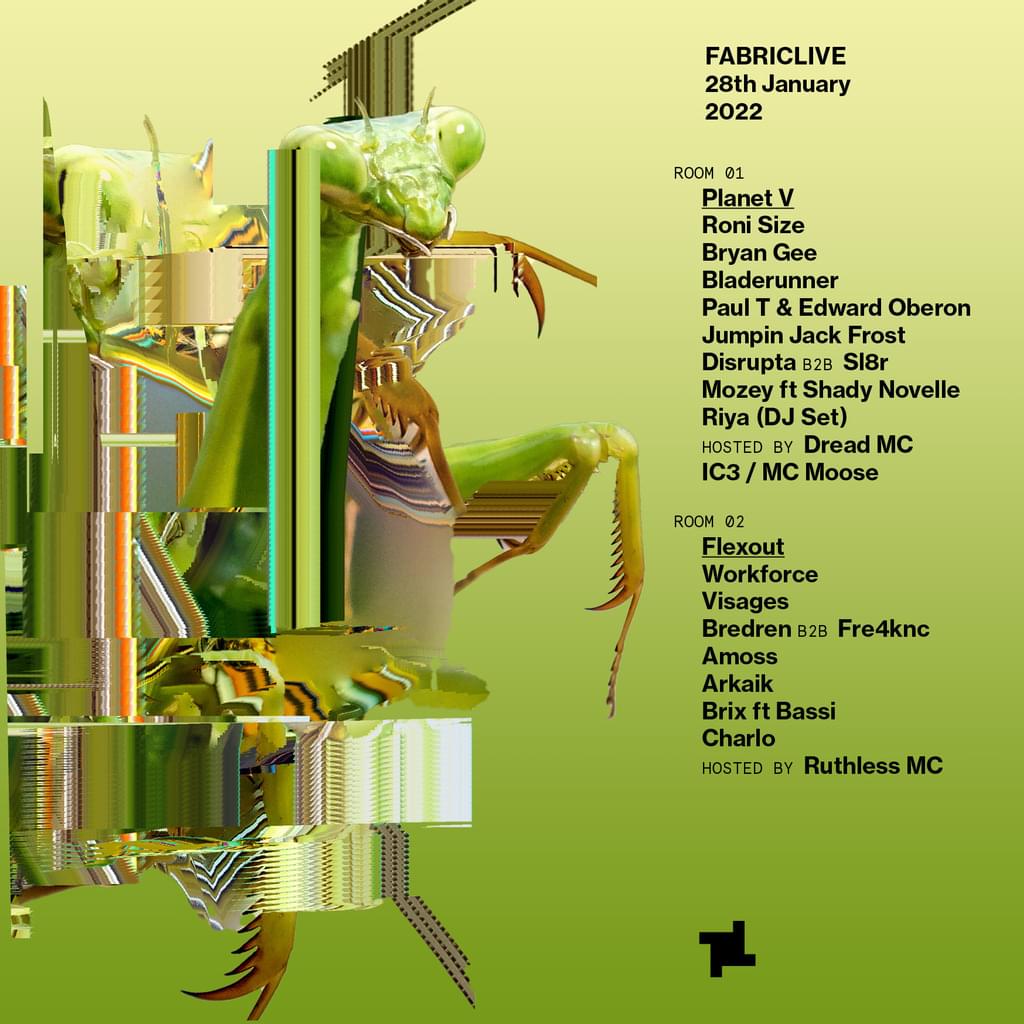 Planet V - FABRICLIVE
Friday 28th January 23:00 - Saturday 29th January 06:00
At the end of January FABRICLIVE welcome two large rooms featuring the best drum & bass in town.
Planet V will take over our Room 1 with some label regulars and favourites. Founders Jumpin Jack Frost and Bryan Gee head up proceedings, inviting Roni Size, Bladerunner, L-Side and many more for this Winter stomp, with Dynamite MC, Moose and IC3 on the mic to host.
Meanwhile London-based underground imprint Flexout Audio dominate Room 2 with a heavy line-up featuring the likes of Workforce, Visages, Charlo, Brix ft. Bassi, Amoss and more, with host for the night Ruthless MC. There's also some huge b2b's in store across both rooms with Disrupta b2b Sl8r in Room 1 and Bredren b2b Fre4knc in Room 2.
---